Earlier this week I put up the Christmas decorations and decorated the Christmas tree. I love our Mexican Christmas tree, as I have collected ornaments from many different places around Mexico, and putting them on the tree always brings back wonderful memories of our travels around the country.
Christmas 2012
I have beautiful copper miniatures from Santa Clara del Cobre, tiny ceramic bobbles from the Feria de Artesanias, held each November in Lake Chapala, large hand painted globes from Bucerias, and of course, the fabulous hand woven decorations from Tzintzuntzan. Lovely poinsettia embroidered runners and place mats from the Yucatan grace our dining and living room tables.
Happy Memories
Although, perhaps the most interesting pieces come from Tlalpujahua, Michoacán. A former mining town, in the late 19th and early 20th centuries it was one of Mexico's major producers of gold. Disaster struck in 1937 when a major landslide of mud and debris buried about a third of the town and badly damaged the mine, effectively terminating the town's main source of income.
The Monarchs of Michoacán
However, the town survived and in the 1960s, a young resident named Joaquín Muñoz Orta began making adornos navideños, Christmas tree decorations. Today, the company has about 1,000 employees, five plants and fifteen workshops. It is the largest operation of it's kind in Latin America, and one of the five largest worldwide. About 70% of the town's economy now comes from Joaquín's factory and about 150 small workshops that produce beautiful Christmas items all year long. I love a good success story!
Tienda Casa de Santa Clause – The Santa Clause Shop
Tlalpujahua
Tlalpujahua is a charming town with narrow cobbled streets, red roofed stone houses and colonial architecture. As with so many other colonial towns it played it's role in the War of Independence, in the form of Ignacio López Rayón, who formed an insurgent group after the death of Hidalgo called the Suprema Junta Nacional Americana.
He and his brothers were responsible for fortifying the Cerro del Gallo Mountain and holding it until 1813 when royalist troops took Tlatlpujahua and forced the evacuation of Cerro de Gallo. Another supporter of independence, Father Juan Antonio Romero was executed in Tlalpujahua, before Francisco López Rayón took it back in 1815. In 2005, the town was justly awarded the status of Pueblo Mágico.
Municipal Palace, Tlalpujahua
Christmas has been a little different since we moved to Mexico but in the last seven years we've built new memories and adopted new traditions. The traditional turkey, stuffing and cranberry sauce is lovely, but so are tamales, camote and ponche. And don't get me started on buñuelos !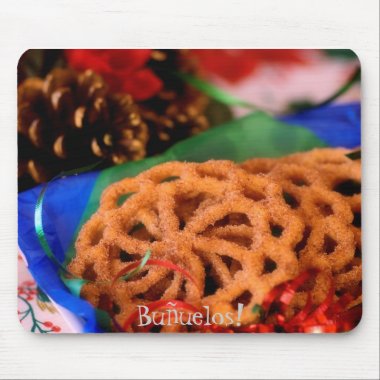 December 2012 photo from our calendar,
A Year In The Life Of Patzcuaro
My husband Todd is a very accomplished photographer and I always want to share his work so I have compiled some of the wonderful photos that he's taken here in Mexico and we found a way to put them on products like calendars, mousepads and cell phone cases. If you are interested just click on the pictures below. I'm sorry, as with most other areas of my life, my timing on this could have been better. If you want a calendar for Christmas, you'd better hurry. LOL
Patzcuaro Calendar
San Miguel Calendar